APPLICATION FOR PARTICIPATION IN THE COMPETITION FOR THE PRESENTATION OF CULTURAL PROGRAMS FOR CHILDREN AND YOUTH IN SWEDENORGANIZED BY THE UNION OF SERBS OF SWEDEN (with respect to valid health measures).
THE COMPETITION willbe open until January 15, 2022.
Applications sent to:
serbernasriks.kultura@hotmail.com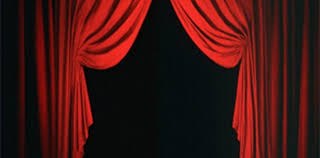 Full name of program, group, individual:
Where it comes from: *
State : *
Phone, e-mail: *
Contact Person's name, last name and function: *
Contact person's phone number and e-mail: *
Short text about theatre or biography (up to 500 characters): *
Name of cultural program/play: *
Author /Writer : *
Director : *
Other members of the author's team:
Type of program (literary evening, theatre for which age, performances, workshops): *
Age to which the event is intended: *
Short program content (up to 200 characters): *
Link to access photos from the program/play:
Program/performance duration in minutes: *
Left:
If additional technical persons are required by the branch, please emphasize this.
Is it possible to implement ONLINE and how?
YES NO
(If your answer is yes, write the idea of realization)
Link to video of the program/play: *
Program/live performance price suggestion and what includes:
Has the program been shown before where and when?
Sendthe accompanying material that you want taken into account during the selection
Best regards
Administration of the Union of Serbs
Stockholm, November 8, 2022.
________________________________
If you have additional questions or problems with the online app, feel free to contact us by email serbernasriks.kultura@hotmail.com
Applications that arrive after the specified deadline and applications that are incomplete will be considered invalid. In the case of invalid applications and in the event of a successful application, you will be notified by e-mail at the latest until the closing of the Competition. You will also be notified of the status of your application and the continuation of the selection. The attached materials remain in the Organizer's archive, and are used exclusively for the purposes of selection and promotion of the program (program book, poster, website, social networks, promotional video).